who we are
Giving your business some original ideas.
Lets create your Imaginaton into
Reality
You cannot see a brand because it is an abstract concept. It is essentially intangible. In other words, it exists in the minds of people. With the help of a good branding service, you can shape your brand's image in the minds of your target demographic. With the right branding partner, you can dictate what people think or feel about your company, the products or services that it offers, and the individuals part of it.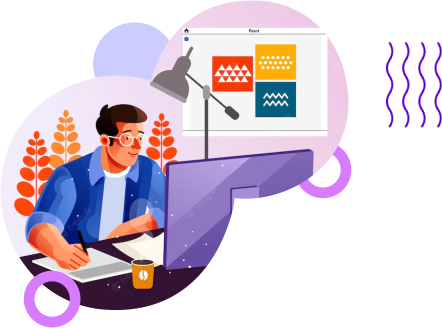 Also known as a brand style guide, brand guidelines are the basics of the general look-and-feel of a company's visual branding, from logo to color theme, font, and design. Branding needs consistency to create a uniform image, and that is achieved through brand guidelines. It helps in developing a recognizable image of your brand.
Online Marketing Collateral
Branding is more than a conventional advertisement. More often than not, you may need marketing material that offers more information than a simple advertisement and proves that you know what you're talking about. That can be achieved through marketing collateral. It helps in projecting authority, establishing legitimacy, and building trust.
Offline Marketing Collateral
As its name suggests, when a branding effort is carried out offline, it is called offline marketing collateral. It involves the creation of offline visual items, for example, brochures and business cards. It helps with face-to-face interaction, unlike online marketing collateral, in which most of the work takes place online and through emails.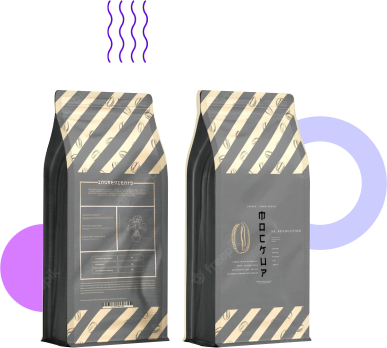 The exterior of your product is as important as its interior. It is the first thing that a user or buyer sees about the product and tells the story of your brand. Thus it plays a very important role in creating an identity. Packing Design is the creation of this exterior look.
Engaging the audience on social media is an important part of the branding effort. For effective engagement, the messaging and graphics should be consistent, the tone should be in line with the personality of the brand, and much more. This is achieved through social media handling.
Your website is the main source of information about your brand. Most of your customers are likely to visit it. It becomes an important source of information about your products and services. Thus, it must also reflect the brand's personality. We ensure this through UI/UX designing.
Advanced Branding Kit
Everything From Initial Branding Kit

Social Media Platform Design
Executive Branding Kit
Everything From Advanced Branding Kit

Catalogue Design (10 Pages)
FAQ
Frequently Asked Questions
Contact us
Fill out this form for any of your Querties
Don't Believe Us Check Client Says
This is one of the most exciting parts where we get to express our appreciation as clients of this amazing creative agency. Thank you for all your hard work regarding our financial aspect!
If it wasn't for your young team of professionals, I would have lost my business. We have developed a re-branding strategy that has been working to my advantage so far. Thank you and good luck!
When it comes to immediate financial help, I know who I can count on. Being an accountant, you sometimes need a fresh eye to check the reports. Great job! I look forward to meeting tou again soon!